Find Your Voice
Grandma & Writing
Making and taking the time to write has been a challenge for me lately. I could probably list a million and one reasons why; life is absolutely crazy, but it was even busier last year and I was writing more then. I think that it really boils down to insecurities surfacing or resurfacing. I may tell myself that I don't have time, or that I don't have anything new to say, but the truth of the matter is that I'm not forcing myself to sit down and write, like I used to. The more I write, the more I want to write. And the longer I go between blog posts, the less I get the urge to write. I'll find inspiration somewhere and start writing a post in my mind, but never jot my ideas down, time passes, and it never gets written. It makes me sad.
This weekend, as I was going through some of my grandpa's keepsakes from WWII, I stumbled across a written piece from my grandma. I read it carefully and was reminded of a trip they took to Europe with my aunt and uncle and how, towards the end of that trip, my grandpa had his first heart attack which forced them to extend their stay overseas before making their way back home. Memories flooded my mind of my grandma typing away on her Mac 128K where she would spend hours and hours documenting special moments in time, especially when it came to genealogy. I would sit by her side and marvel at her while also playing with her colourful highlighters and special liquid glue pen. She would always save her work and let me play in paint or open up note pad so that I, too, could be a writer. It wasn't until I read her story about their trip to Europe that I remembered all of these memories, and it made me smile realizing that the writer in me is probably deeply rooted in my grandma.
A Star is Born
A few weeks ago, I went to see the movie A Star is Born, and needless to say, I absolutely loved it. Although this movie shook me to the core (seriously, I didn't sleep that night), I became fully obsessed with it and listened to the soundtrack on repeat every second that I could. I even went to see it a second time… which is a first for me (I hardly ever go to the movies, never mind seeing the same movie twice)! I think one of the reasons why this movie stuck with me was because there were so many parts in the movie that I could relate to. Take a peek at one of my favourite scenes, and do yourself a favour, if you haven't been to see this movie yet, GO… and watch it with an edu-lens. So much gold!
[youtube https://www.youtube.com/watch?v=Aty9d5oNyoc?start=54&w=560&h=315]
Now read this over again, and really take it in:
"Look, talent come everywhere, but having something to say and a way to say it so people listen to it, that's a whole other bag. And unless you get out there and you try to do it, you'll never know. That's just the truth. If there's one reason we're supposed to be here is to say something so people want to hear it. So you gotta grab it, and you don't apologize, you don't worry about why they're listening, or how long they're gonna be listening for, you just tell them what you wanna say."
Find Your Voice
So, why does writing, my grandma, and this movie all find themselves in the same blog post? I want you to find your voice. I want you to figure out what you have to say and find a way to say it so people will listen. Writing is one of my outlets, it's how I process and organize my thoughts. I write for myself, and if it can help someone else along the way, it's a bonus. But what I am passionate about, and what I do want to tell others while they are listening, is that YOUR voice is important, and the change that we so desperately need in education right now is hindering on your voice. You have a message that needs to be shared. Put yourself out there, take some risks in your classroom, don't worry about what others will think or say, go for it, and share your journey. Sharing your journey can be done so many different ways – you have no excuse. Tweet, write, present, lead a book study, chat with colleagues over lunch, whatever! Just share. We need you to share in order to move forward.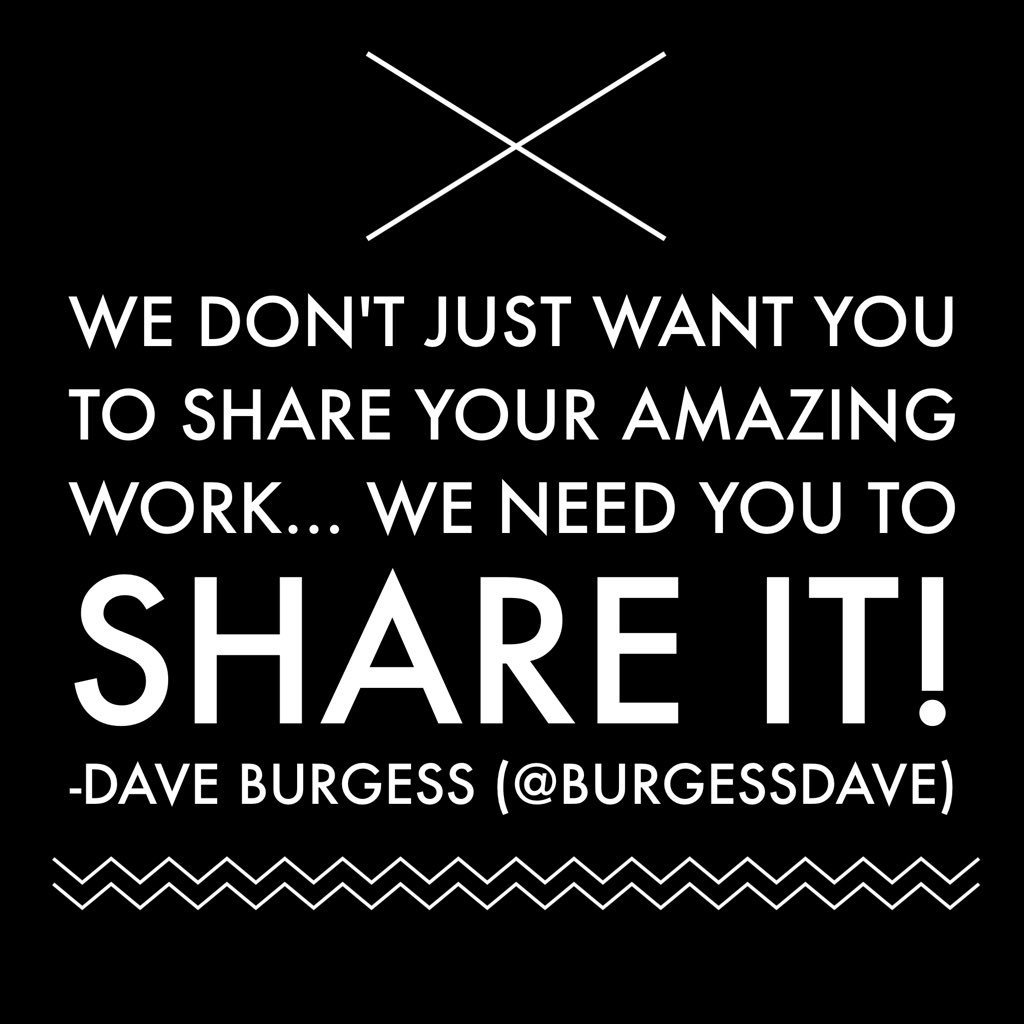 Many of us are "longing for change" in education, and the more we showcase what we're doing, the more others will have no choice but to notice and eventually hop on. Do this for yourself, but do it for others, too. As Dave Burgess encourages, start and keep rolling that snowball.
I'll leave you with one more clip from A Star is Born that will help you dive (or cannonball) into the deep end… I swear this song was made for Tara Martin):
[youtube https://www.youtube.com/watch?v=bo_efYhYU2A&w=560&h=315]
ps – Not sure how to say something so others will listen?
Be vulnerable.
Be relatable.
Be you.